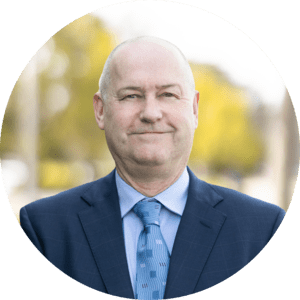 Philip D. Cotter, PhD, FACMG, FFSC (RCPA)
Principal
Dr. Cotter is a Principal and Co-Founder of ResearchDx, and the Laboratory Director of PacificDx Clinical Laboratory, Irvine, California, a subsidiary of ResearchDx.
Originally from New Zealand, Dr. Cotter has dedicated his professional life to advancing personalized medicine to the next level. With an international reputation as an expert, an in-demand speaker, and a prolific author in the fields of genetic diagnostics, companion diagnostics and personalized medicine, Dr. Cotter frequently represents his firm at numerous worldwide conferences and symposiums.
Having received his doctorate in Biomedical Sciences from the Department of Human Genetics at the Mount Sinai School of Medicine in New York, he is Board Certified by the American Board of Medical Genetics and Genomics in both Clinical Cytogenetics and Clinical Molecular Genetics, is a Fellow of the American College of Medical Genetics and Genomics and a Fellow of the Faculty of Science Royal College of Pathologists of Australasia as well as an Associate Clinical Professor of Pediatrics at the University of California San Francisco.
Dr. Cotter's extensive experience includes Vice President and Laboratory Director at Biocept Inc. in San Diego, Laboratory Director at the Illumina Clinical Services Laboratory in San Diego, Laboratory Director at Combimatrix Molecular Diagnostics in Irvine, Director of Molecular Cytogenetics at the Mount Sinai School of Medicine in New York, Director of Cytogenetics and Molecular Genetics at the Children's Hospital and Research Center in Oakland CA, and Director of Advanced Molecular Diagnostics at US Labs in Irvine, California.