ResearchDx is a CDO (diagnostic focused CRO) offering biomarker discovery, characterization and validation services. Biomarker discovery in precision medicine is a complex and nuanced field. Technology and platform selection can have many downstream consequences such as testing throughput, path for regulatory clearance (CDx), ability to scale, and commercialization considerations (reimbursement).  ResearchDx has extensive experience in biomarker discovery for precision medicine, including oncology, inflammatory/autoimmune, neurodegenerative and metabolic disease indications.
Our team can develop, validate and perform assays to regulated standards (GXP, CLIA, FDA) including providing assistance with the pertinent regulatory filings.
Fit for purpose biomarker discovery and validation
Development of assays customized to your application and exclusively performed in our regulated CLIA laboratory, or kitted, custom manufactured solutions built on-site, and shipped globally to enable third-party use
Development and validation of your Laboratory-Developed Test (LDT)
Development of IVD diagnostics through regulatory approval for full commercialization
Schedule a consultation with our research team to discuss your specific needs.
Companion Diagnostics and Diagnostic Biomarkers in Personalized Medicine
Because every person is a genetically distinct individual, the adage "one treatment for one disease" is no longer applicable in the new age of precision or 'personalized' medicine. Today, the ability to identify patients who may or may not benefit from therapy is a key component in personalizing the management of clinical disease and outcomes. Drug selection and dosage may be customized according to individual biological characteristics, genetic alterations, ethnicity, gender, and results of diagnostic testing. Diagnostic biomarkers, such as immunotherapy biomarkers, also provide the ability to monitor therapeutic treatment success and failure.
For the biopharmaceutical companies that develop a targeted therapy, the development of a companion diagnostic (CDx) is required by the FDA to stratify the population of patients who may benefit or be harmed by the new novel therapy. Not all patients with the same disease or cancer exhibit the same genetic and biomarker profiles, therefore understanding who will and will not benefit due to underlying causality drives the drug development process and eventually, optimal patient treatment opportunity.  New molecular technologies, particularly next-generation sequencing (NGS), has become the preferred methodology for novel biomarker discovery and drug target identification efforts. NGS provides a wealth of genomic data that has led to a greater understanding of underlying genomic alterations, mutations, and biological pathways that explain disease mechanisms and allow for precise targeting for new drug development.
Our CAP/CLIA certified lab, PacificDx offers state-of-the-art facilities and expertise to meet your immediate clinical and pre-clinical needs for high-quality clinical and biopharmaceutical testing services.
Schedule a consultation with our research team today.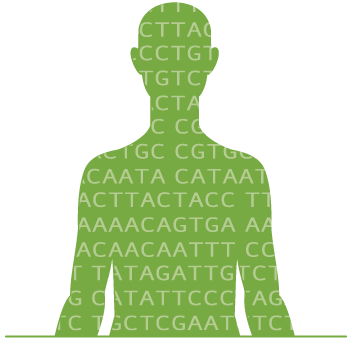 What are biological biomarkers?
Measureable biological DNA, RNA, protein or metabolite components
Qualitatively or quantitatively analyzed in specific types of samples
Described by features that may specify a specific condition, disease or a response to therapeutic treatment
Biomarker Types
Risk biomarker, identify those who are "at-risk" to develop a disease
Prognostic biomarker, predict disease progression or recurrence, or identify persons likely to or not to respond to a targeted therapeutic intervention
Diagnostic biomarker, used to detect a disease in early stages, classify disease sub-types or characterize a person's response to treatment