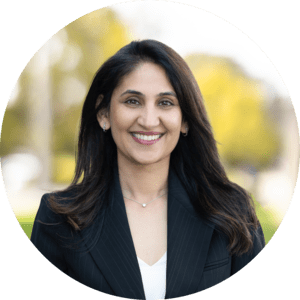 Ambica Bhandari, PhD
Director of Research and Development
Dr. Ambica Bhandari serves as the Director of R&D and is responsible for overseeing all the Research & Development activities and other genomic services offered by ResearchDx. She joined ResearchDx in 2013 and has held roles of increasing responsibilities starting as a Research Scientist and working her way up to Director Level. She has extensive experience in leading cross functional teams in the development and commercialization of both Companion Diagnostic (Design Control/GLP) Assays as well as Clinical Assays (CAP/CLIA). She earned a Master's Degree in Biotechnology at All India Institute of Medical Sciences (AIIMS) in New Delhi, and went on to complete her graduate studies at the University of California, Irvine.